Incoming Students - Class of 2024 & Transfer Students
---
Congratulations on your acceptance to St. Mary's College of Maryland!
St. Mary's Campus Store is here to help you in your preparation for the 2020-2021 school year. Here's some information about our 10% discount for new students, textbooks and Campus Store employment to get you started.
For more information about the First Year Experience, please visit the College's official page here.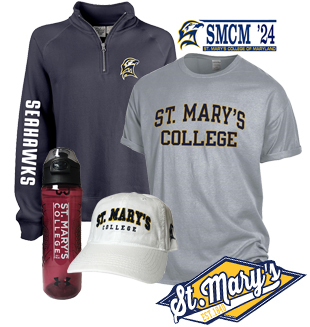 Incoming Student Discount!
To welcome all incoming students for the Fall of 2020 we are offering you 10% off all imprinted clothing and gift items, excluding gift cards. Use the coupon code NEWSMCM10 at checkout to receive your discount! This coupon code will expire on June 30th, 2020.
We carry numerous items for the whole family, from mom and dad to siblings and grandparents, everyone will be able to show off their Seahawk pride! We also carry a variety of brands from Blue 84 and ComfortWash to Champion and Under Armour. Click here to view all of our apparel and gifts!
Textbooks
Here at the Campus Store we have all the textbooks you need for your classes! In fact, we are the only vendor guaranteed to have the exact required, recommended, and optional textbooks your professor requests.
We know that textbooks can be expensive, so we have instituted programs to make them as affordable as possible. Click here to learn about our used, rental, and electronic textbooks. We will be adding even more rental titles for the Fall semester. Titles will be on the website by mid-July.
You can purchase and reserve textbooks directly from our site. All orders can be picked up (and paid for, if reserved) when you arrive on campus in August. We strive to get as many used books as possible, so whether you order your books early or purchase them in-store when you arrive, there will be an ample supply of affordable textbooks.
To search for and purchase/reserve textbooks, click here. Note that you will need the course code (e.g. ENGL102) and section number (e.g. 001) to find the books for each of your classes. This informaton is availble on the portal and on the schedule of classes.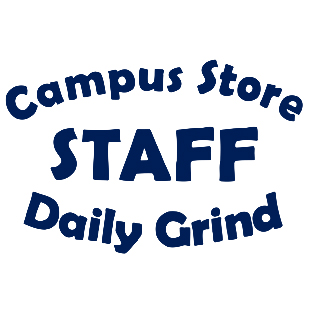 Campus Store Employment
Are you looking for a rewarding position in a convenient location and inclusive environment? We are looking for energetic friendly students to join our team! Working on campus is a great way to meet new people and make connections with the College's faculty, staff, and your fellow students. Additionally, we also offer advancement opportunities up to the level of student manager for our student employees.
It can be tough juggling coursework, sports, activities, etc.; however, we are very understanding about our student employees' academic demands and offer accommodative scheduling policies to address their busy schedules.
If you are interested in working in customer service and also looking to add relevant experience to your resume, then the Campus Store and Daily Grind will be the perfect fit for you!
Applications can be dropped off at the Campus Store or emailed to Richard Wagner at rtwagner@smcm.edu